Sustainable ideas directly into your inbox
Sign up for our newsletter to receive our latest news and innovation updates.
ADVANTAGES
WITH ELLEPOT®


Reduced propagation time by approximately  40%
Less emission of CO2 

Eliminating plastic  bags in propagation



Faster rooting time  =  earlier transplant
Easier transplant
No transplant shock
Healthy and uniform plants
EXPLORE THE VALUE OF THE ELLEPOT SYSTEM
With the Ellepot system you reduce waste handling because there are no plastic bags to get rid of, which will give you great savings on handling and labor costs and a green and environmentally friendly solution.
Using the Ellepot system ensures healthier and faster root development, with more uniform plants while improving crop timing and increasing growth success rates for the plants.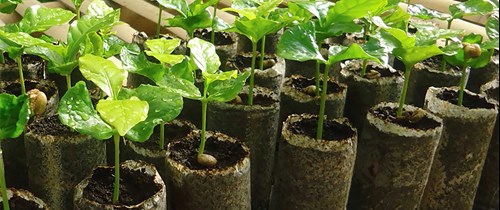 ELLEPOT BASE CASE:
BEFORE introducing the Ellepot® system
Using plastic bags
•   Propagation time: approximately 8 months 
•   Infection of pathogens due to the use of
     artisanal substrate
•   High contamination from the plastic bag
•   Deformation of the roots 
•   Large surfaces are being used 
•   High transport costs 
•   Difference between the leaf and the root
     mass
AFTER introducing the Ellepot® system
Using Ellepot®
•   Propagation time: approximately 5 months 
•   To avoid infections, we recommend the use of
     inert substrates
•   The Ellepot® paper is degradable
•   Major development of the roots without defor-
     mation 
•   144 plants per m2 
•   More efficient logistic 
•   Good balance between leaf and the root mass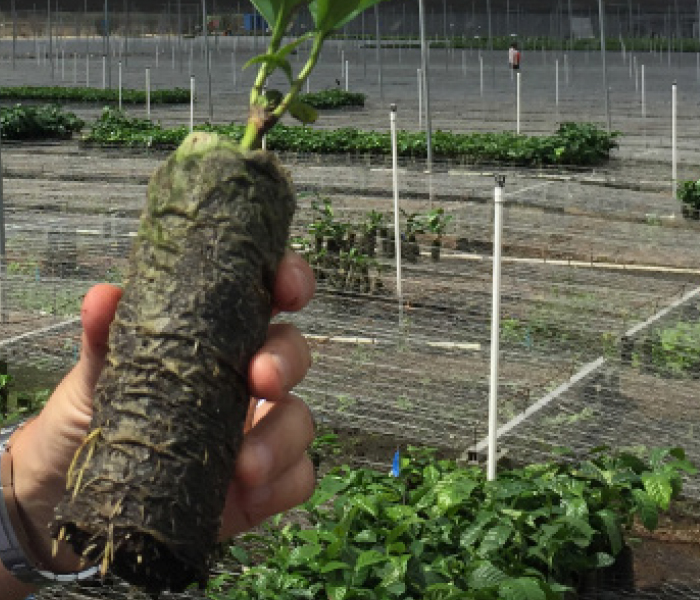 THE RESULTS ARE BASED ON THE FOLLOWING SYSTEM:

• Use of Ellepot® System  
• Rooting in cylindrical paper pot
• Pot size: Diameter 50 mm & Height 150 mm
• Substrate: inert peat
• Ellepot® Paper: EP WHITE  
• Trays: 32 cells, 352 plants per m2