EXPLORE THE VALUE OF THE ELLEPOT SYSTEM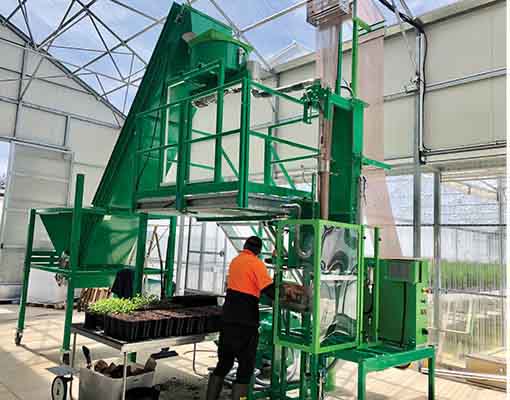 SMARTER PRODUCTION
We customize our machines to fit the exact needs of each customer. The machines are easy to operate with our state-of-the-art touchscreen and may also be monitored from afar with our new Ellepot Live app.
Our Ellepot After-sales and Service department will help you stay on track, providing all the support you might need on-site or online.
BENEFITS:
• Fast an reliable production, grow more with less
• Labour savings
• Choose your own substrate
• Worldwide service setup with day to day shipping of spare parts
• Custom design automation
• Production tracking and management with the Ellepot Live app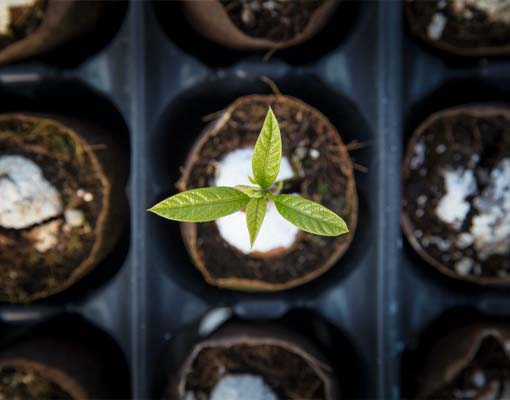 SMARTER

PROPAGATION
Root air pruning enhanced by Ellepot's specially developed technologies in papers and trays provides healthy and fast root development, high plant uniformity, and shorter than average bench cycles.
Irrigation of Ellepots differs from that of plants in plastic containers in that the root tips are accessible all around the pot, giving it an increased water uptake ability with reduced risk of over watering, and thus we advise shorter but more frequent irrigations.
BENEFITS:
• Fast root growth
• Better root architecture
• Shorter than average production cycles
• Increased wet/dry cycles
• Higher uniformity of plants
• Faster growth in each stage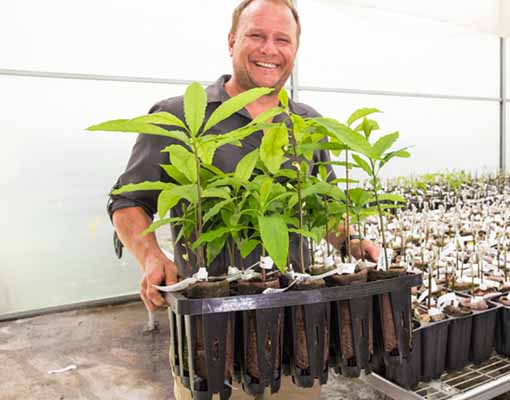 SMARTER HANDLING
Working with the Ellepot System makes it easy to move plants around individually or grouped in trays. Sorting, transplanting, and transporting the plants are made easier with reduced or no transplant shock, no plastic pot to remove and discard, meaning less handling of waste. You will experience increased quality, health, and structure in the plants.
Our trays are designed with various handling features to ease daily workflow and ergonomics and are further designed with automation in mind.
BENEFITS:
• Easy sorting and consolidation
• Fast transplanting and handling
• Less waste-handling
• Cost and logistics savings
• Reduced or no transplant shock
• Automation can be added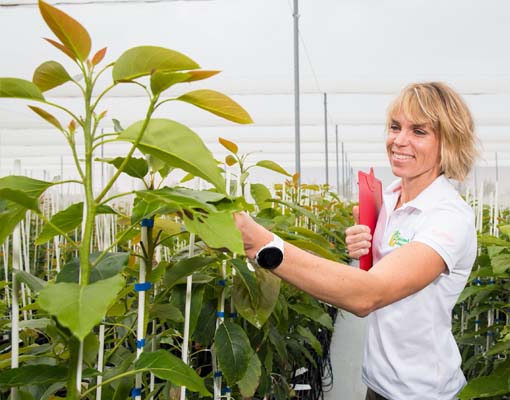 SMARTER PLANT-OUT & SALES
As Ellepots are made with degradable paper, you and your customers will enjoy the benefits of a better propagation, smoother transplanting, and a fully plantable pot, resulting in stronger, more uniform plants for sale or with faster yield. Ultimately, you will be able to offer plants of the highest quality to your customers.
BENEFITS:
• Degradable and plantable pot
• Labour savings
• Higher yields/survival rates in the orchard
• Improved orchard uniformity
• Easy packing/shipping
• High-quality end-product