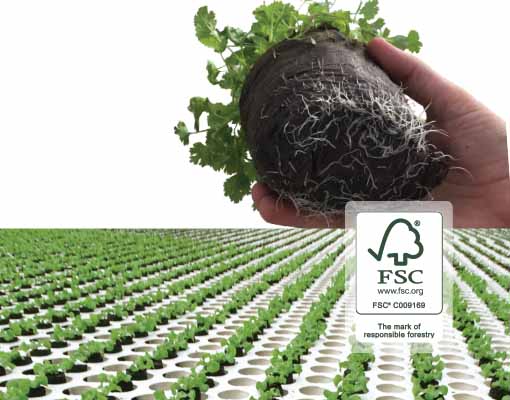 ELLEBAG SYSTEM FOR JUMBO ELLEPOTS 
A VIABLE SOLUTION
With a growing global need to reduce plastic waste, the Ellebag System provides an integrated solution to radically reduce your plastic waste, while also increasing your productivity, efficiency, and plant quality!
The sealed-bottom Ellebag was designed to optimize handling and keep moving gutter systems and trays cleaner, minimizing substrate loss during production and growing process. Overall, the Ellebag was made with passion and care to assist Growers in developing products that are better for the world.
With the Ellebag System, you can radically reduce your plastic waste while increasing your productivity and efficiency from day one.