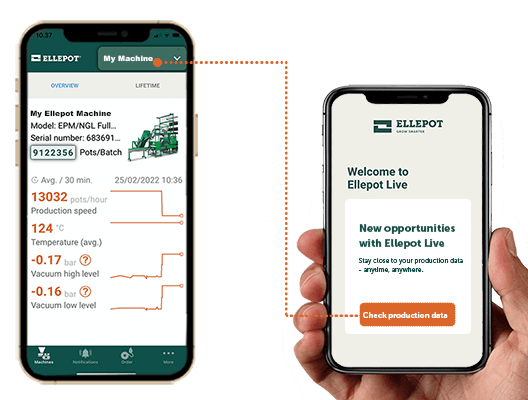 EASY ACCESS TO YOUR PRODUCTION DATA
The new Ellepot Live is the solution that gives you better control of your production.
See real time and historical production data! With the Ellepot Live App, you get easy access to key performance data, a quick overview of production output and down time.
It's easy to set up and easy to use.